Stay tuned for upcoming b.VPN discounts and offers:
Like our Facebook page
https://www.facebook.com/backboneVPN/
Follow us on Twitter
https://twitter.com/BackboneVPN
Or contact our customer support team via live chat widget to inquire about current offers.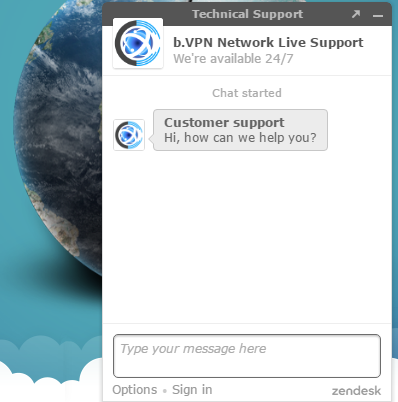 What is b.VPN and why you should start using it today?
b.VPN is an application (available to download on Windows, Mac OS, iOS & Android) through which you can connect to a network of express speed servers located in different parts of the world. Using b.VPN, you will be able to hide your original IP address; hence you'll hide your true geographic location. The connection between your device and b.VPN servers is 100% encrypted and there is no chance that it could be traced by any party, even your ISP.
b.VPN is a great choice if you're looking for a means by which you can surf the Internet anonymously to maintain your online privacy. Also, using b.VPN you will able to access geo-blocked streaming services as well as VoIP applications wherever you are. Use b.VPN to surf the Internet securely and freely without having to compromise your speed.
With b.VPN you will get:
High speed servers in different locations with hundreds of dynamic IP addresses
Different VPN protocols: L2TP/ OpenVPN (TCP, UDP, SSH & SMOKE)
Up to 6 simultaneous VPN connections per account
Unlimited bandwidth
DNS leak protection
24/ 7 Customer support
Free trial: no credit card required
No logging policy to guarantee your privacy
Variety of secure payment methods